ART M I A M I 2-20 DEC 2020
VIA ARTSY WITH GALLERY ANDREAS BINDER MUNICH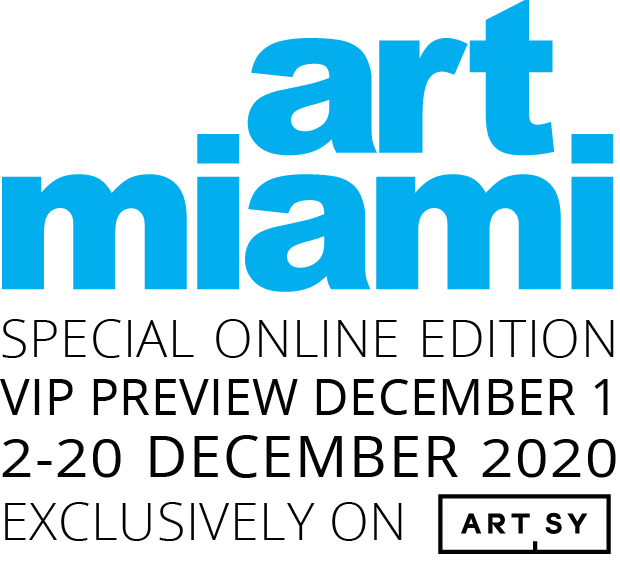 ___________________________________________________________________
N Z Z DIGITALK DEC 4TH 2020 6PM
CONSTANTS IN THE ART MARKET
KARIN KNEFFEL IN CONVERSATION WITH HER MASTER STUDENTS ANNA KRAMMIG & FELIX REHFELD
THE PAINTER KARIN KNEFFEL IS REGARDED AS ONE OF THE MOST IMPORTANT AND SUCCESSFUL FEMALE PAINTERS IN GERMANY. IN THE ARTIST TALK TOGETHER WITH HER MASTER STUDENTS ANNA KRAMMIG AND FELIX REHFELD, WHO HAVE ESTABLISHED THEMSELVES AS RENOWNED ARTISTS, WE QUESTION THE CALCULABILITY OF ARTISTIC SUCCESS.
ARE THERE COMPELLING PREREQUISITES AND CRITERIA FOR A STRINGENT ARTISTIC CAREER AND IF SO, WHAT ARE THEY? IS IT REALLY A COINCIDENCE IF, AS IN THE CASE OF KARIN KNEFFEL, A LINE CAN BE DRAWN AS A MASTER STUDENT OF GERHARD RICHTER, WHO IN TURN LEARNED HIS CRAFT FROM THE BIENNALE AND DOCUMENTA PARTICIPANT KARL OTTO GÖTZ? WHAT OTHER PARAMETERS ARE IMPORTANT AND HOW DO COLLECTORS AND INVESTORS RECOGNISE THE STARS OF TOMORROW? KARIN KNEFFEL WILL ALSO GIVE AN EXCLUSIVE PREVIEW OF HER UNIQUE SERIES OF WORKS, WHICH SHE HAS CREATED FOR THE READERS OF THE NZZ.
THE EVENT WILL TAKE PLACE ONLINE VIA THE "ZOOM" APPLICATION. AFTER ORDERING YOUR TICKET YOU WILL RECEIVE A LINK TO PARTICIPATE. THIS MEANS THAT YOU CAN FOLLOW THE CONVERSATION AND ASK YOUR QUESTIONS FROM THE COMFORT OF YOUR OWN HOME VIA YOUR COMPUTER OR SMARTPHONE. TO MAKE IT EASIER FOR YOU TO TAKE PART, YOU WILL FIND DETAILED INSTRUCTIONS ON HOW TO PARTICIPATE HERE.
___________________________________________________________________
BEST OF 2020
OPENING DEC 4TH 2020 6 - 8 PM
EXHIBITION DEC 5 - 13TH 2020 2 - 7 PM
CHRISTMAS SHOW VISARTE ZURICH
HAUS EBER
HERDERNSTRASSE 56
CH-8004 ZURICH
___________________________________________________________________
P E N U M B R A
ARTIST BOOK
WITH TEXTS BY VELTEN WAGNER, DIRECTOR CITY'S MUSEUM ENGEN, AND SIMON WURSTEN, ART HISTORIAN ZURICH
DESIGNED BY WERNER JEKER, LAUSANNE
THE BOOK APPEARED ON THE OCCSION OF KRAMMIG'S SOLO SHOW AT CITY'S MUSEUM OF ENGEN, DE (0CT/NOV 2017)
PRESS SÜDKURIER - ANDREAS GABELMANN
THE BOOK CAN BE PURCHASED AT THE MUSEUM
STÄDTISCHES MUSEUM ENGEN + GALERIE
KLOSTERGASSE 19
D-78234 ENGEN
T +49 (0) 7733 501 400
TU–FR 2–5PM, SA+SU 10AM–5PM
OR AT: POST(AT)ANNAKRAMMIG.COM
ISBN 978-3-033-06360-0
___________________________________________________________________

PORTRAIT ART-MAGAZIN
ARTICLE BIRGIT SONNA
___________________________________________________________________
BOOK ANNA KRAMMIG
2ND ARTIST'S BOOK WITH PAINTINGS FROM 2012 ON
INTRODUCTION BY JEAN-CHRISTOPHE AMMANN
WITH POEMS BY MICHAEL KRUEGER
LAYOUT BY WERNER JEKER, LAUSANNE

TO ORDER AT: POST (AT) ANNAKRAMMIG.COM
ISBN: 978-2-8399-1472-7